Articles avec le tag 'goodies'
Hello,
It's already time again for the Digital Scrapbooking Day. Yeah !
When we think DSD, you immediately think interesting sales, bloghop, freebies…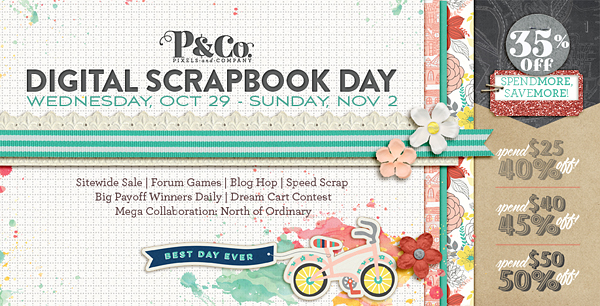 I'm happy to be part this year for Pixels and Company bloghop.
But before we go to the blog hop, I show you the first letter, let me show you some tips to gain some time when you are scrapping.
I love using actions because something you can really lose a lot of time by right click or going to different menus.
So it's really simple to create an action (in Photoshop) for example to create a clipping mask.
First step is to go to the actions and click on « new action ».
Give a name to your action, and choose a function key (this will helps you to win a lot of time) and then press « record » !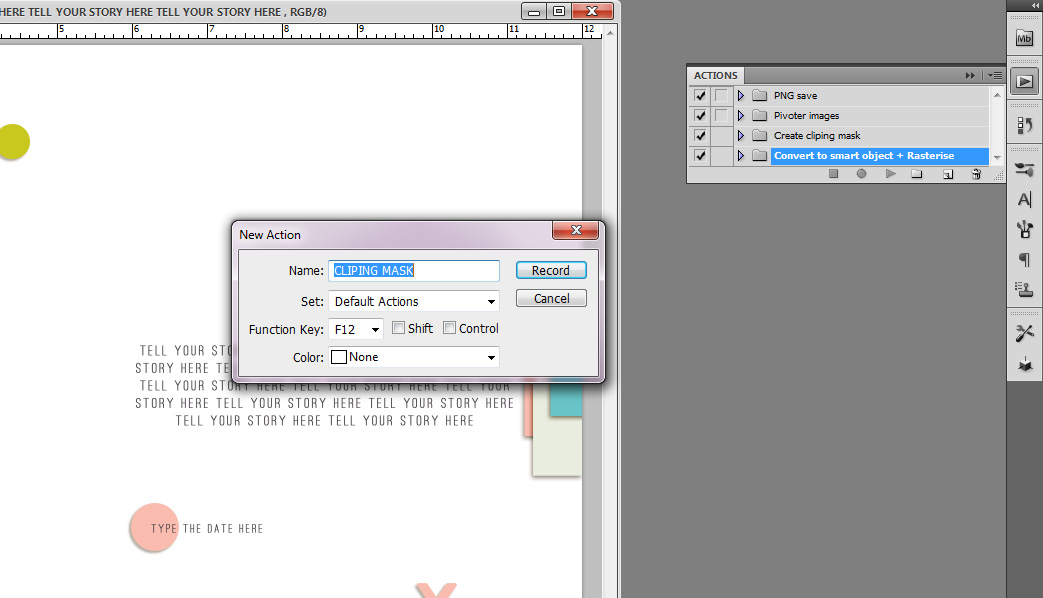 Right click on the picture you want to create a clipping mask. And after click on « stop » in the actions.
Your action is ready to be used.
For example, insert now a paper in your layout and press the function key you choose for your action. I have chosen the « F12″. You will see that your paper is immediately clipped on the layer below.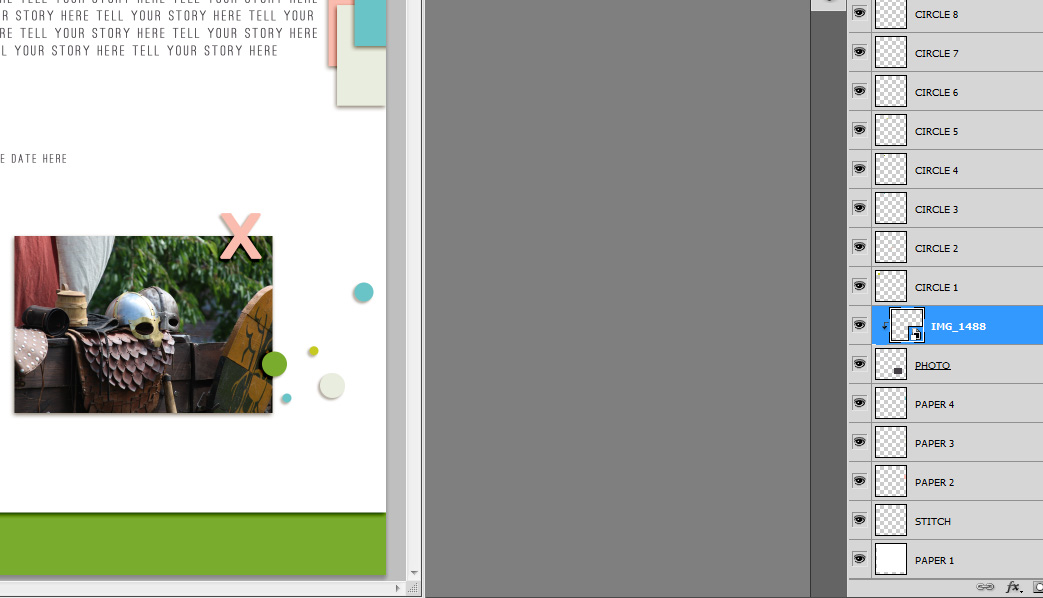 And really helpfull and easy when you have a lot of papers, photos to clip on a layer.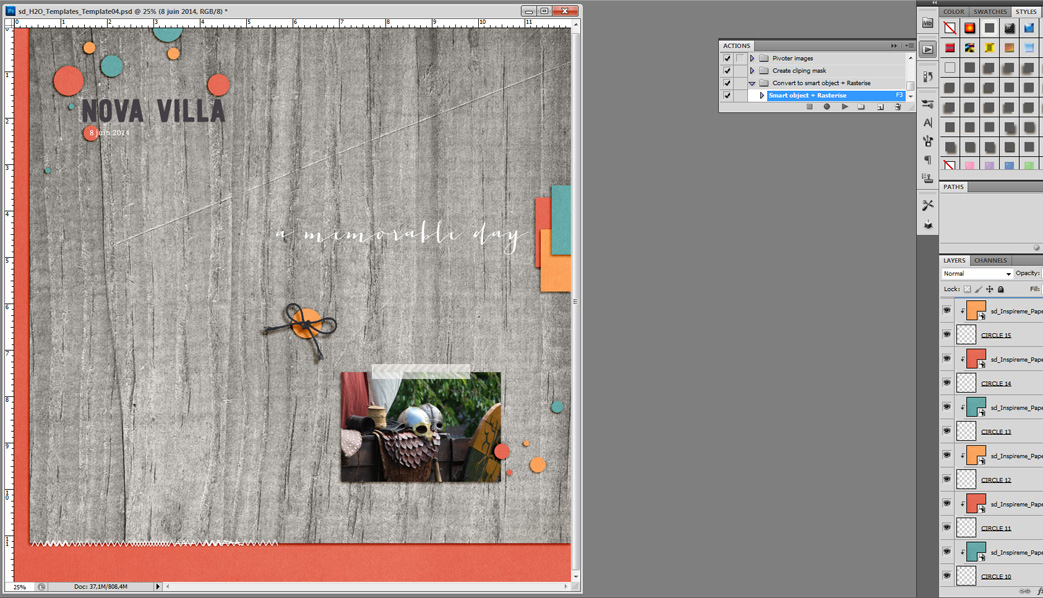 Hope this little tutorial will helps you to gain some time when you are scrapping.
And now, it's time for the bloghop.
Here is the huge collaboration kit of the bloghop.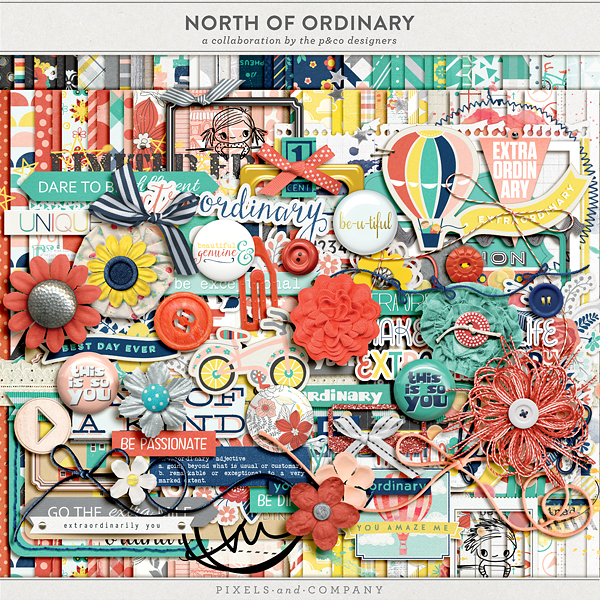 And my part.


To get this free huge and wonderful collaboration, it's simple.
Follow the bloghop to collect a total of 20 letters. After, go to the shop, ad the collaboration to your shopping cart and use the 20 letters as coupon code. And then, you get it !
And finally, here is my letter.
Here is the blog hop list of all the participants if you get lost.
P&Co
Scooty's Designs <– YOU ARE HERE 

Amanda Yi Designs
Mari Koegelenberg
Dawn Farias
Digital Scrapbook Ingredients
creashens
Sabrina's Creations
Scotty Girl Design
KimB's Designs
Celeste Knight
Jen Allyson
Mommyish
Sugarplum Paperie
Kelleigh Ratzlaff Designs
Robyn Meierotto
Wishing Well Creations by Laura Passage
Anita Designs
Deena Rutter
Karla Dudley
Gennifer Bursett
And now, go to your next stop at Amanda Yi Designs !!
Hope you will have fun with this blog hop ! And enjoy the sales !
It's freebie time, enjoy !!
Here is my freebie for you.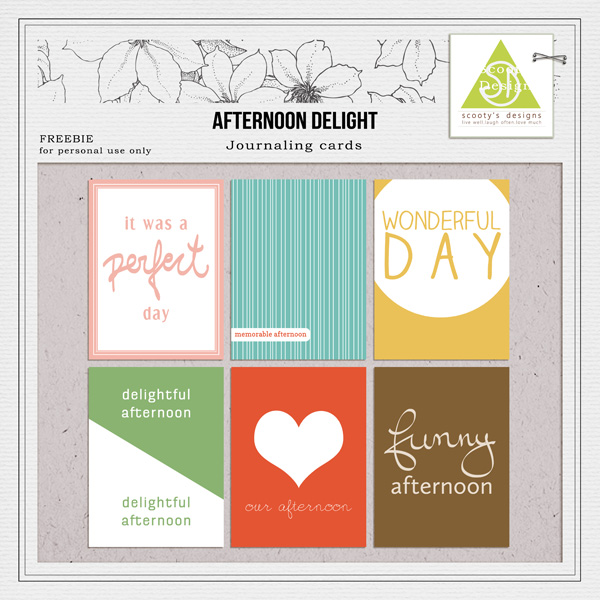 If you followed the bloghop from start to finish, you should have arrived here from « TORI » blog and your next stop will be at « JEN » blog.
If you get lost click here to check out Anita's website to get back on track !
I hope you enjoy this freebie, goodluck and enjoy all the other freebies.
Scooty.
Yeah, you see well ! I'm having a CT call ! If you are interested, send my an e-mail or fill this form in.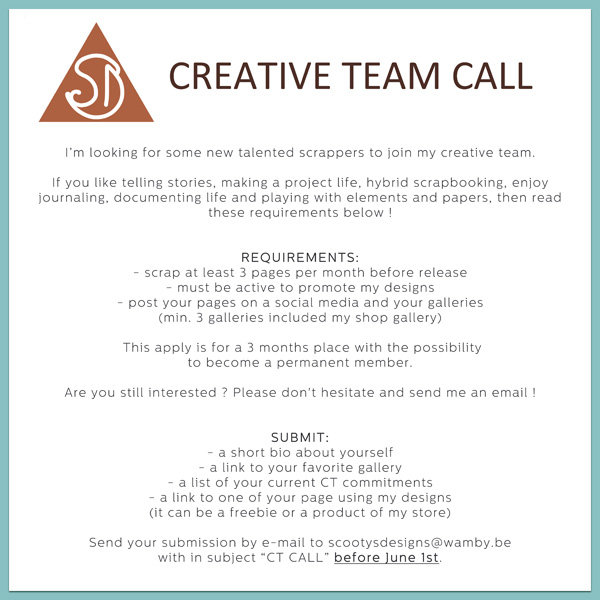 Comme tout le monde le sait, c'est la fête en France aujourd'hui. Pour l'occasion, 3 de mes produits sont en promo à tout petit prix et seulement AUJOURD'HUI !
As everyone knows, it's party in France today. For the occasion, three of my products are on sale for a low price and only TODAY!
D'autres promotions vous attendent demain !
Bon dimanche.
Other sales await you tomorrow !
Good sunday.
Voici mes produits que vous pouvez trouver dans la boutique à 2.00 € seulement ! Profitez-en car la promo ne dure qu'aujourd'hui !!!
Here are my produits that you will find in the shop at only 2.00 € ($ 2.82) ! Hurry up because the sales is only today !!!
no images were found
no images were found
no images were found
Durant ces jours d'INSD (InterNational Scrapbooking Day), vous trouverez chez Digital-Créa une réduction de 40% sur une sélection de produits. Je ne vous dis qu'une seule chose, foncez-y et faites vous plaisir !
During these days of INSD (InterNational Scrapbooking Day) you will find at Digital Crea 40% off on selected products. I will tell you one thing, go for it and enjoy!
Je vous offre également 2 freebies. Le premier se trouve dans ma newsletter. Et si vous n'êtes pas abonnés, courrez vite vous inscrire pour le recevoir.
I also offer you two freebies. The first is in my newsletter. And if you've not subscribed, run quickly to register and to receive it.
Le deuxième, vous le trouverez sur ma fanpage. « Aime » ma page pour le télécharger.
The second one, you will find it on my fanpage. « Like » my page to download it.
Je vous remercie toutes pour votre soutien et à très bientôt !
Thank you all for your support and see you soon!
Scooty.
Et voici ma 3ème surprise.
And here is my 3rd surprise.
Si vous êtes inscrite à ma newsletter, vous recevrez cet add-on gratuitement. Si vous n'êtes pas encore inscrite à ma newsletter, ne vous inquiétez pas, il suffit de vous y inscrire et vous recevrez votre cadeau rapidement.
Bonne fin de journée à vous toutes et passez une excellente fin d'année 2012!
If you are registered to my newsletter, you will receive this free add-on. If you are not yet registered to my newsletter, don't worry, just sign up and you will receive your gift quickly.
Good day to you all and have a great evening and end of the year 2012!
Scooty.