Articles avec le tag 'december daily'
Et voilà, j'ai même réussi à terminer ma page du jour.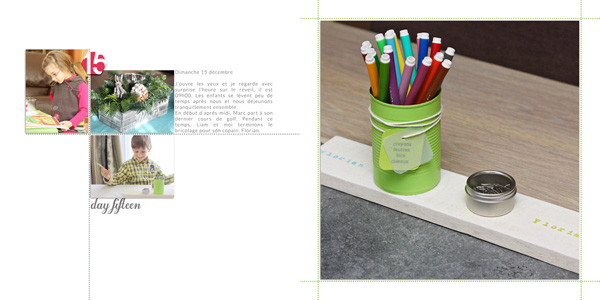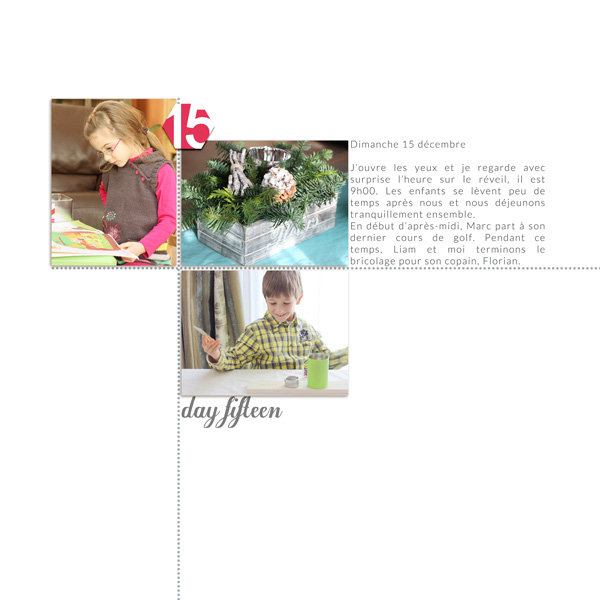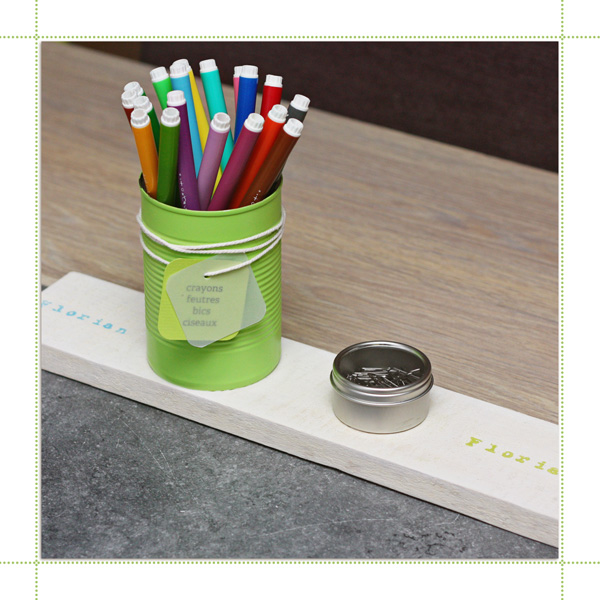 Bonne fin de weekend et bon début de semaine !
Ca y est, j'ai enfin rattrapé mon retard. Je suis trop contente d'y être arrivée.
Voici les jours 13 et 14.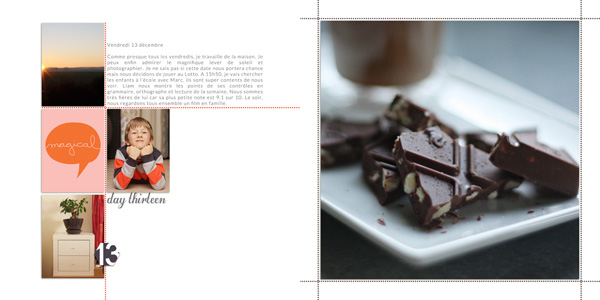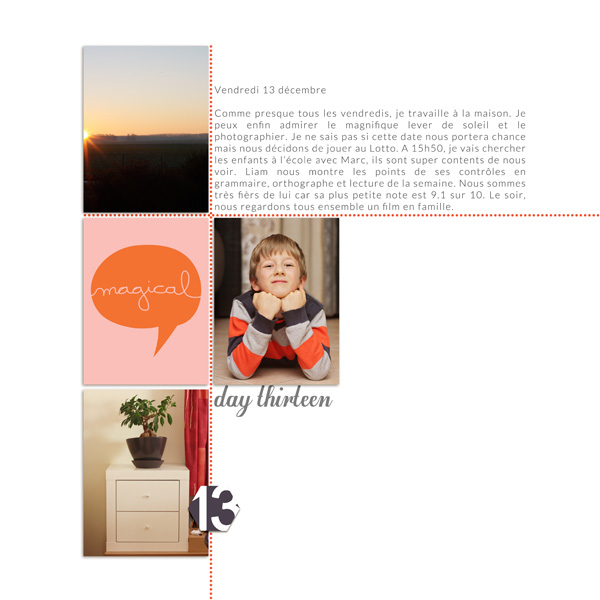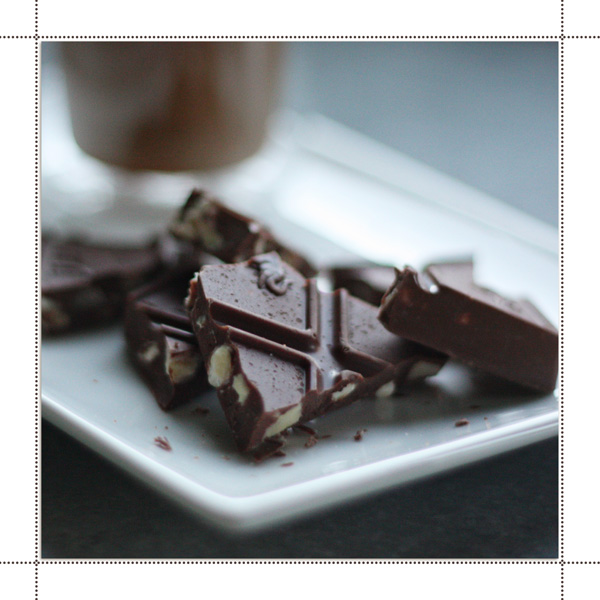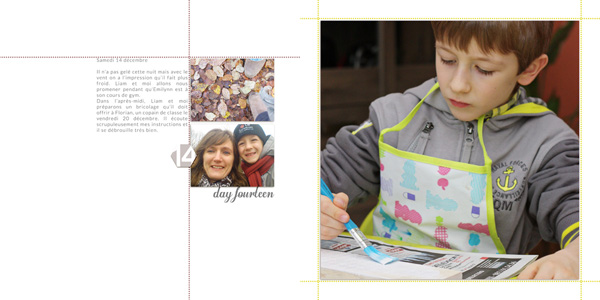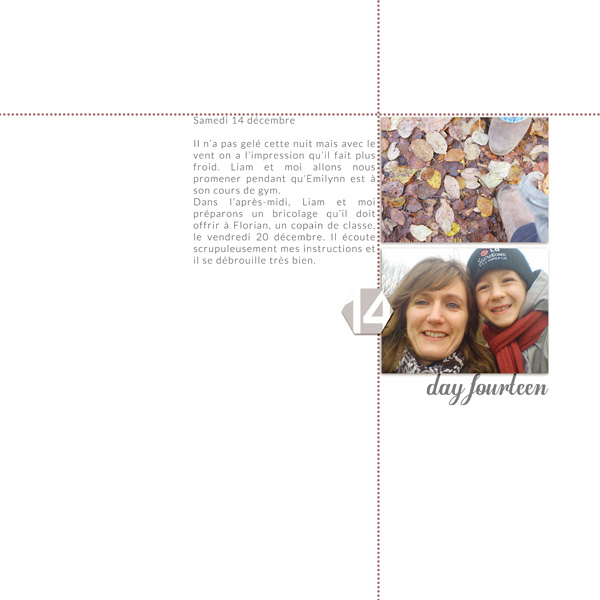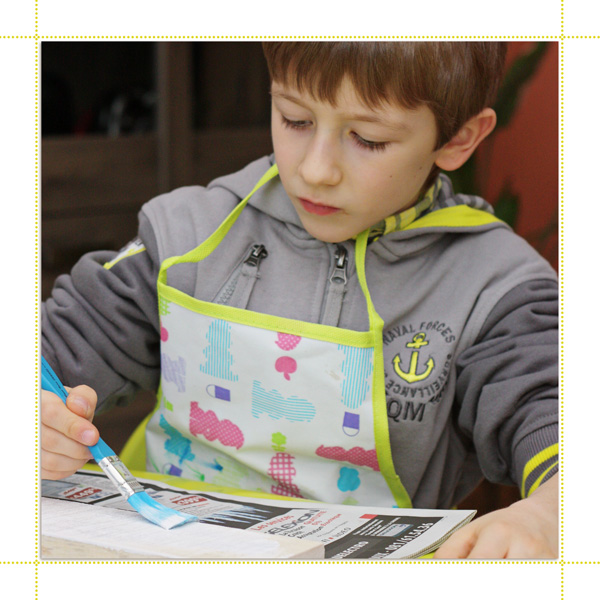 Maintenant que je suis sur ma lancée, je ne m'arrête plus et je serai à jour d'ici ce soir.
Voici les jours 11 et 12.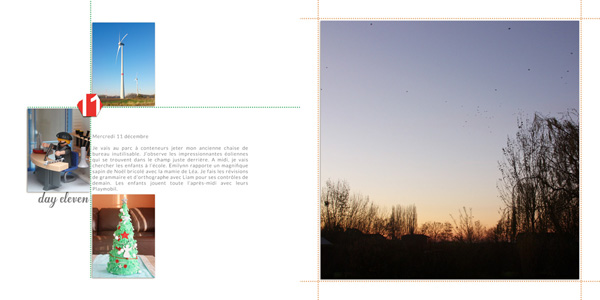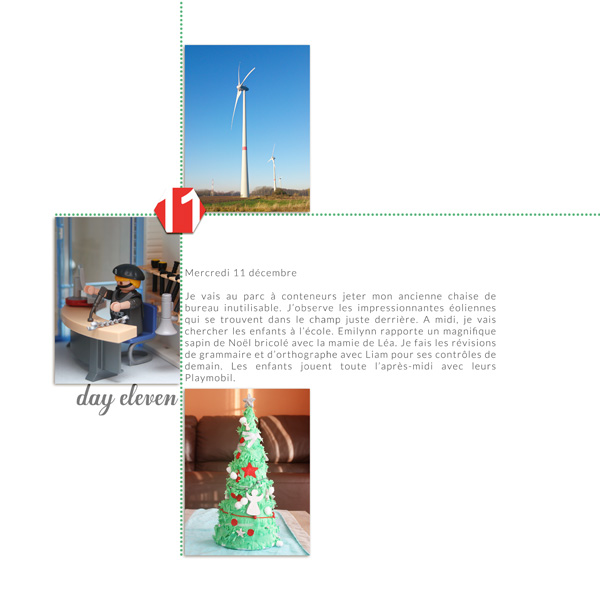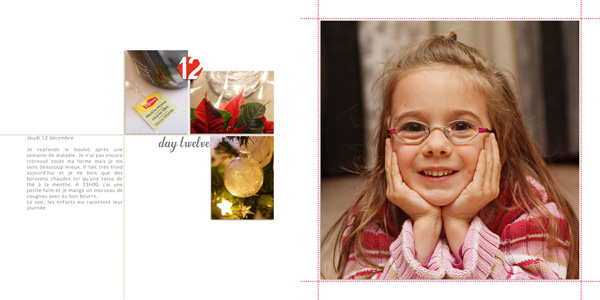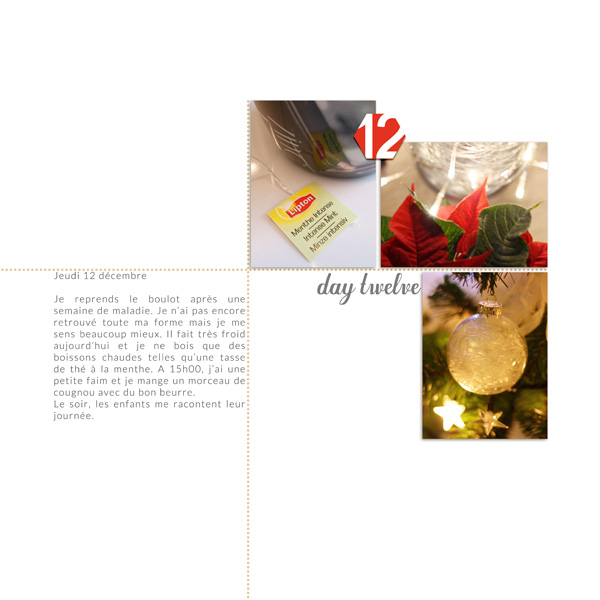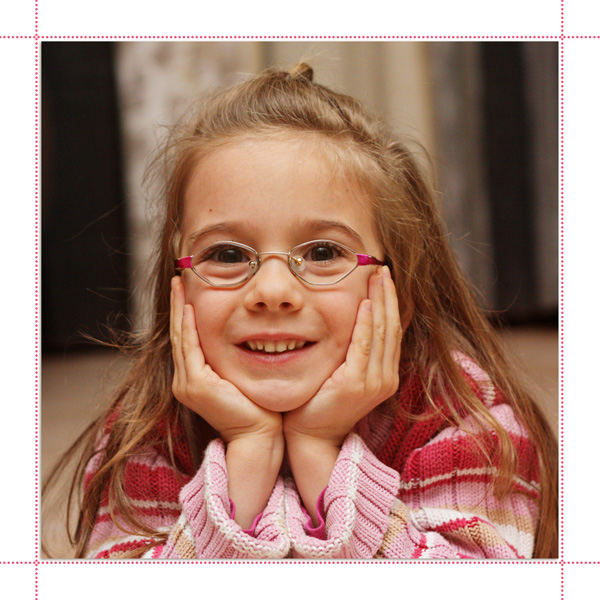 Maintenant que je suis sur ma lancée, je ne m'arrête plus et je serai à jour d'ici ce soir.
Voici les jours 9 et 10.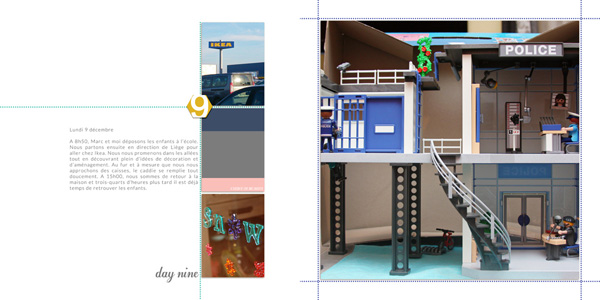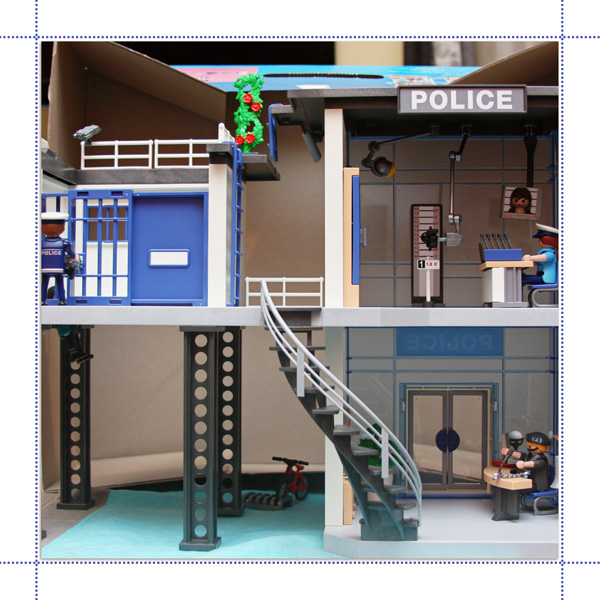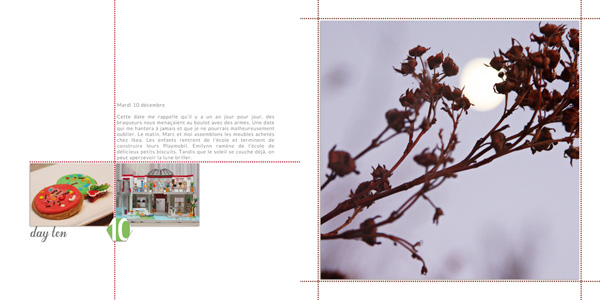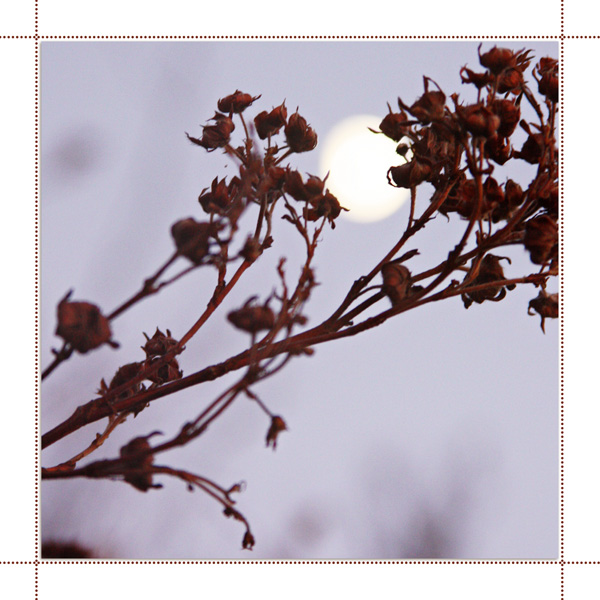 Je rattrape tout doucement mon retard et j'espère être à jour d'ici demain.
Voici les jours 7 et 8.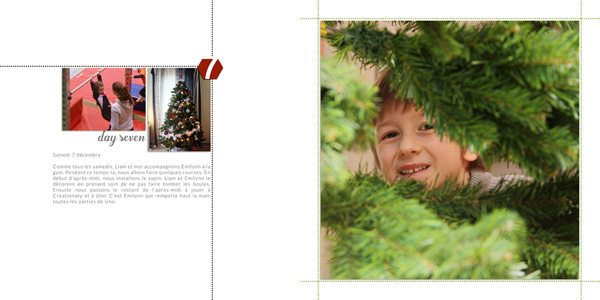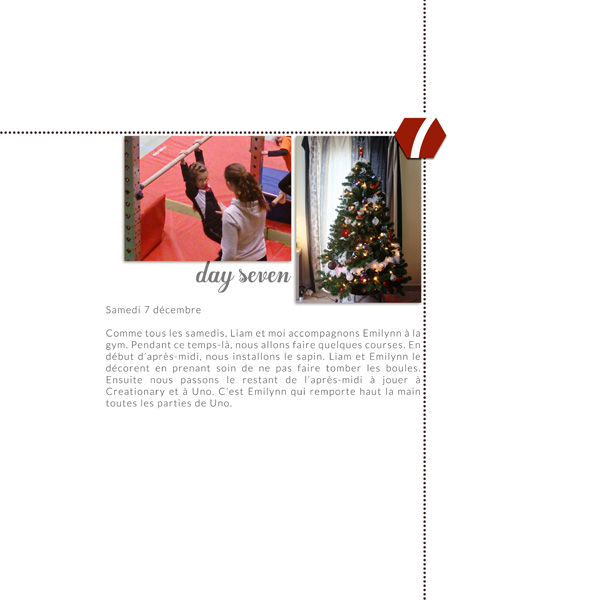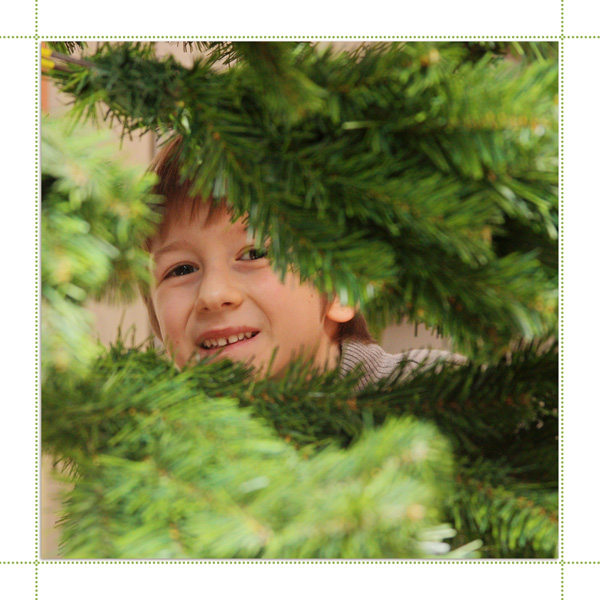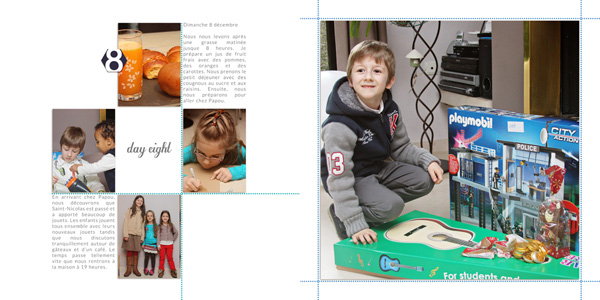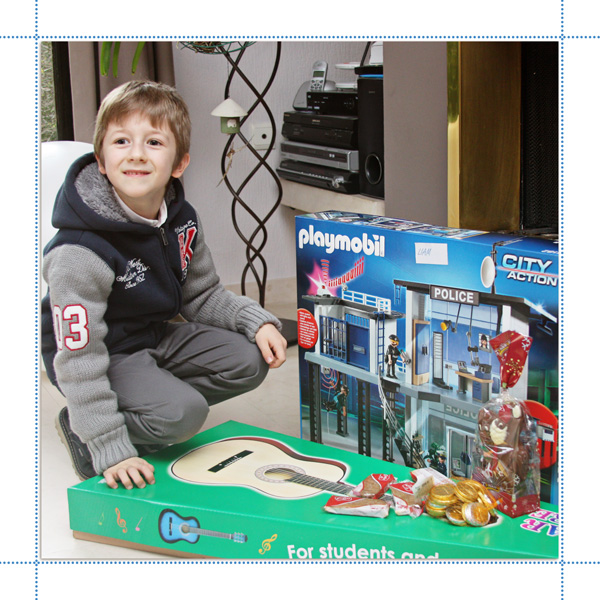 Comme chaque année, j'ai décidé de réaliser un December Daily. Je le fais en version digitale au format carré car c'est le format que je préfère au final. Je suis déjà à la train dès les premiers jours mais je vais tenir le coup jusqu'au 31 décembre.
Voici le jour 1 et 2.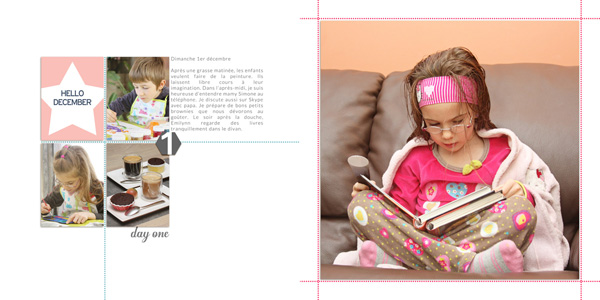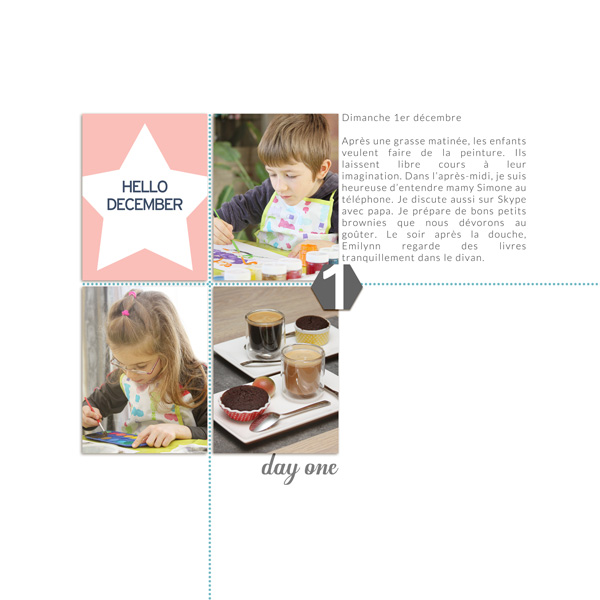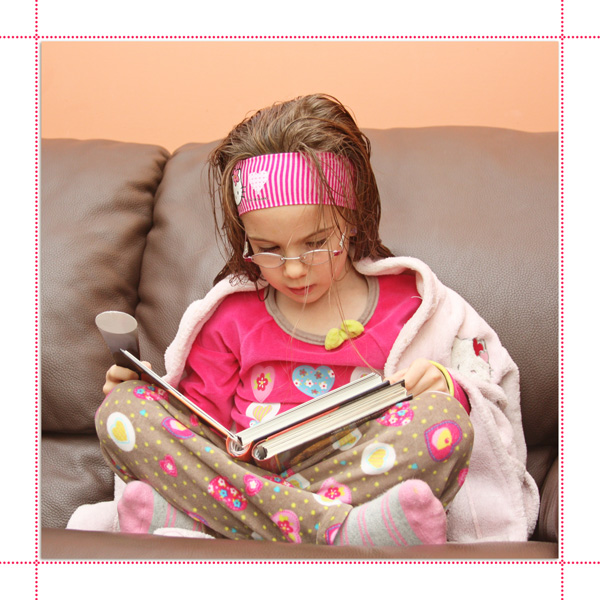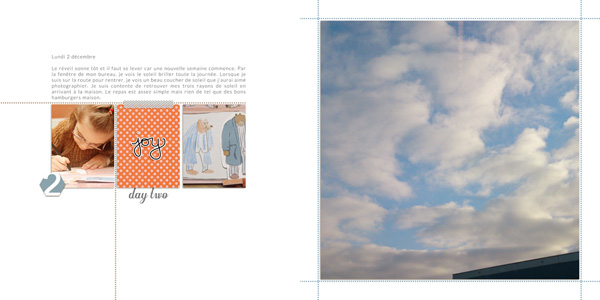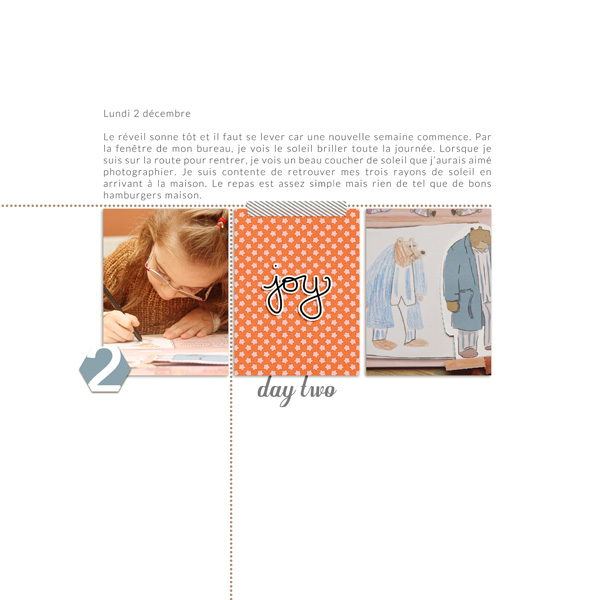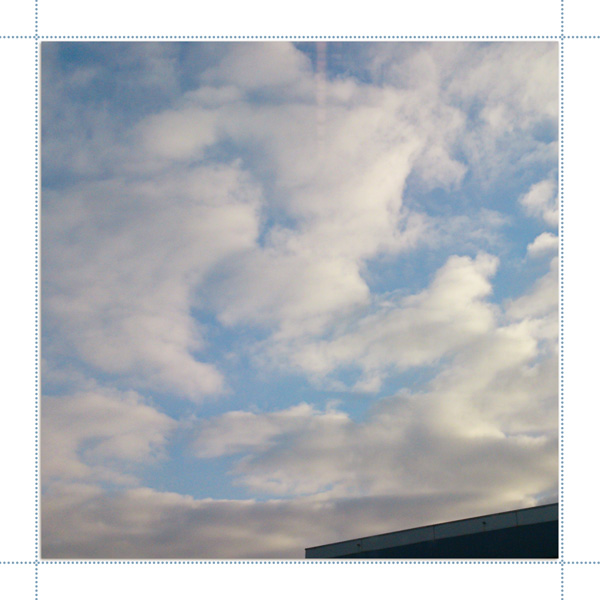 Je suis trop contente d'avoir enfin terminé mon December Daily. Une bonne chose de faite à présent. Je vais tout préparer et l'envoyer à l'impression chez Photobox. Ce qui m'a motivé à le terminer, c'est le fait d'avoir reçu un mail il y a 3 jours m'informant que mon crédit d'album photo arrivait à échéance le 20 mars. J'ai donc pris mon courage à 2 mains pour le terminer car je n'avais pas envie d'encore reporter ce crédit (et donc payer un supplément pour la 3ème fois…). Je vais en profiter pour faire réimprimer mon December Daily 2010 car je n'ai plus d'exemplaires pour moi.
Voici les dernières pages.
I'm so happy to have finally finished my December Daily. A good thing done now. I'm going to prepare and print it on Photobox. I was really motivated to finish it, because 3 days ago I received an email of Photobox nforming me that my credit of photo album expired on March 20. So I took my courage in two hands to finish it because I didn't want to report the credit one more time (and pay extra for the 3rd time …). I will enjoy to reprint my December Daily 2010 because I no longer have copies for me.
Here are the last layouts of my December Daily 2012.
Et la couverture de l'album.
And here the cover of the album.
Bonne soirée à vous toutes.
Good evening !
Une fois que je suis lancée, j'avance à vitesse grand V… Voici les jours 22 et 23. Les 2 derniers sont les plus difficiles, car j'ai beaucoup de photos et je dois faire un tri. Ensuite il me restera le jour 10 pour lequel je n'ai aucune photo…
Once I started, I move at a big speed… These are the days 22 and 23. The last 2 are the most difficult, because I have a lot of pictures and I have to sort them. Then I will have the day 10 for which I have no photo …
Passez une excellente soirée !
Have a good evening !