Aujourd'hui c'est mon dernier jour de travail avant quelques jours de vacances bien méritées. Les enfants sont déjà en vacances depuis samedi.
Voici mon nouveau kit « Confidential » aux couleurs peps pour mettre un peu de gaiété. Il est disponible chez Digital-Créa et en promo pour quelques jours.
Today is my last day of work before a few days of well deserved vacation. Children are already on vacation since Saturday.
Here is my new kit « Confidential » with peps colors to put a little gaiety. It is available at Digital-Crea and for a few days on sale.
Besoin d'inspiration ? Voici quelques pages de mon équipe créative.
Need some inspiration ? Here some layouts of my creative team.
Et voici ma page.
And here also my layout.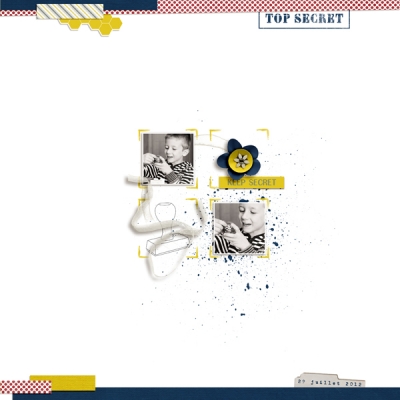 Bonne journée à vous !
Have a good day !
Une réponse à to "New release | Confidential"