Hello,
It's already time again for the Digital Scrapbooking Day. Yeah !
When we think DSD, you immediately think interesting sales, bloghop, freebies…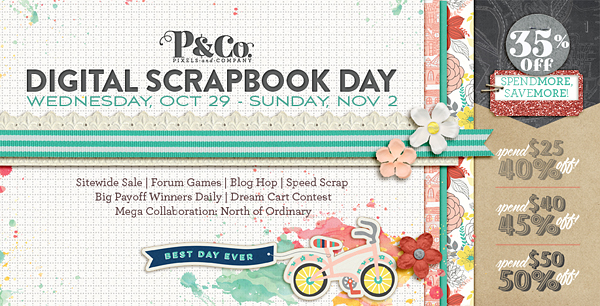 I'm happy to be part this year for Pixels and Company bloghop.
But before we go to the blog hop, I show you the first letter, let me show you some tips to gain some time when you are scrapping.
I love using actions because something you can really lose a lot of time by right click or going to different menus.
So it's really simple to create an action (in Photoshop) for example to create a clipping mask.
First step is to go to the actions and click on « new action ».
Give a name to your action, and choose a function key (this will helps you to win a lot of time) and then press « record » !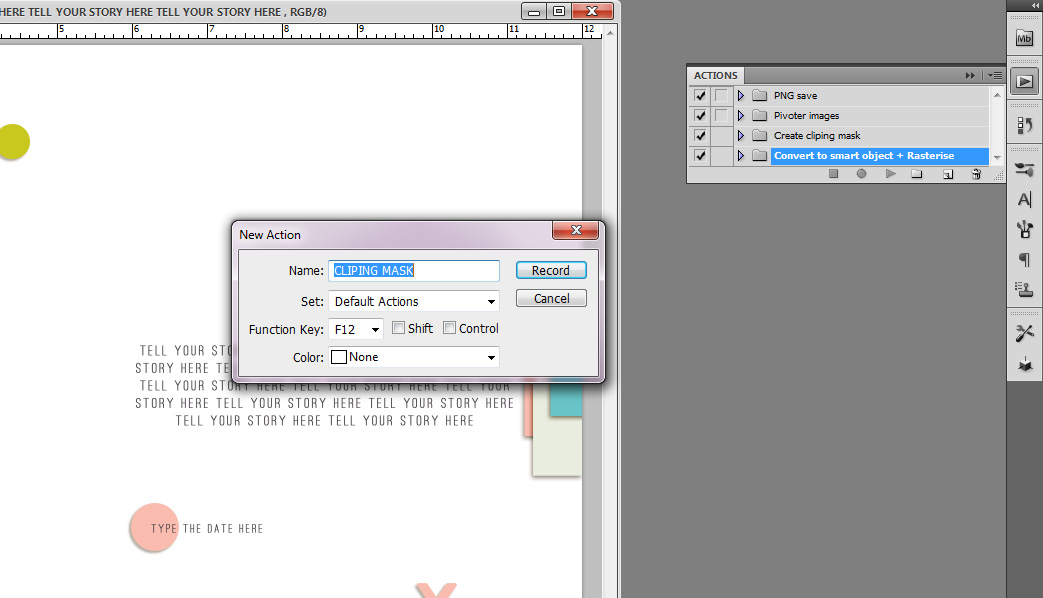 Right click on the picture you want to create a clipping mask. And after click on « stop » in the actions.
Your action is ready to be used.
For example, insert now a paper in your layout and press the function key you choose for your action. I have chosen the « F12″. You will see that your paper is immediately clipped on the layer below.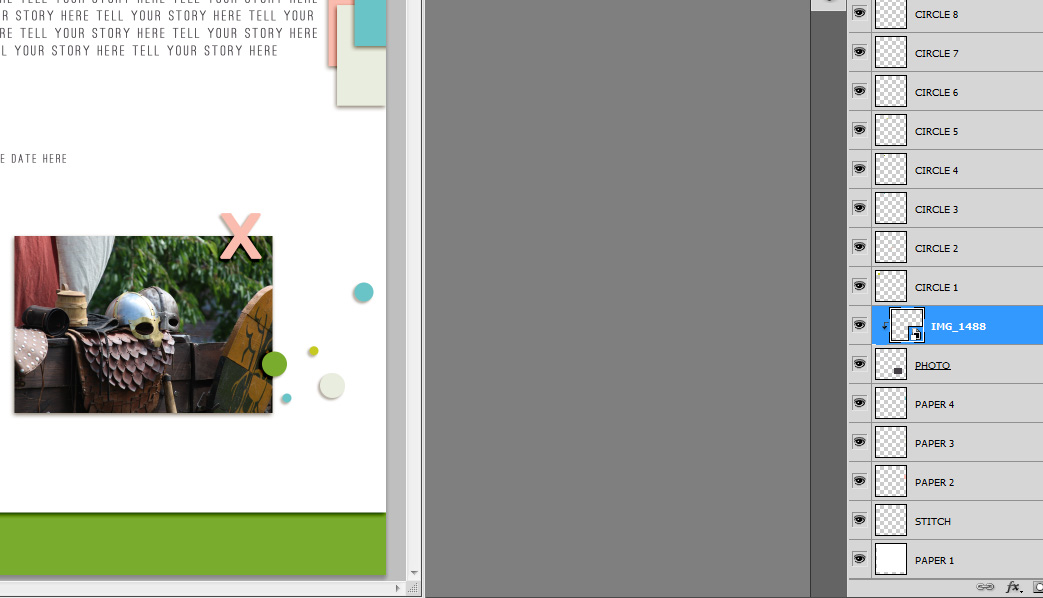 And really helpfull and easy when you have a lot of papers, photos to clip on a layer.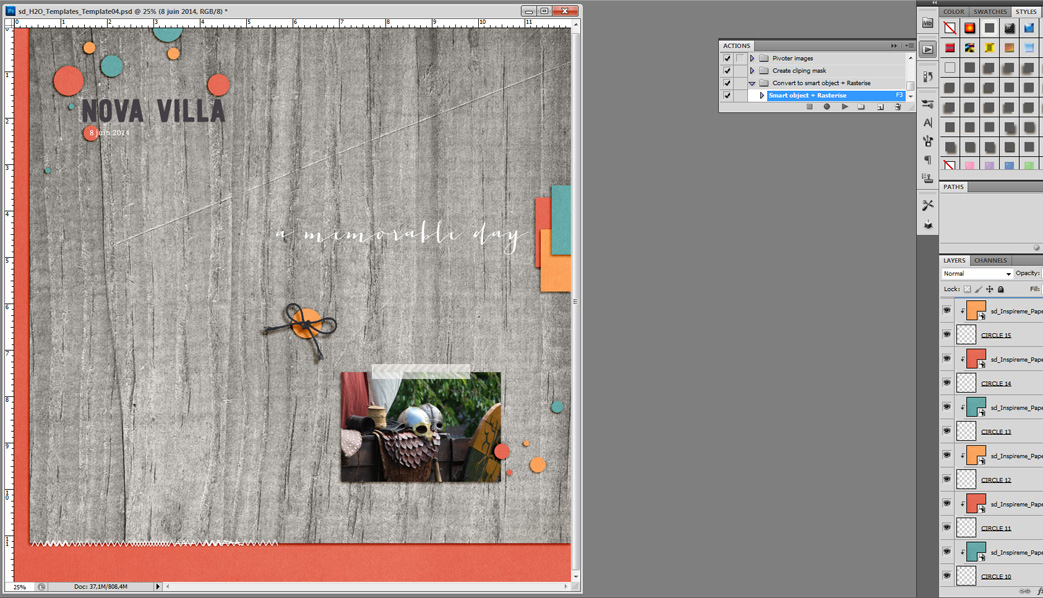 Hope this little tutorial will helps you to gain some time when you are scrapping.
And now, it's time for the bloghop.
Here is the huge collaboration kit of the bloghop.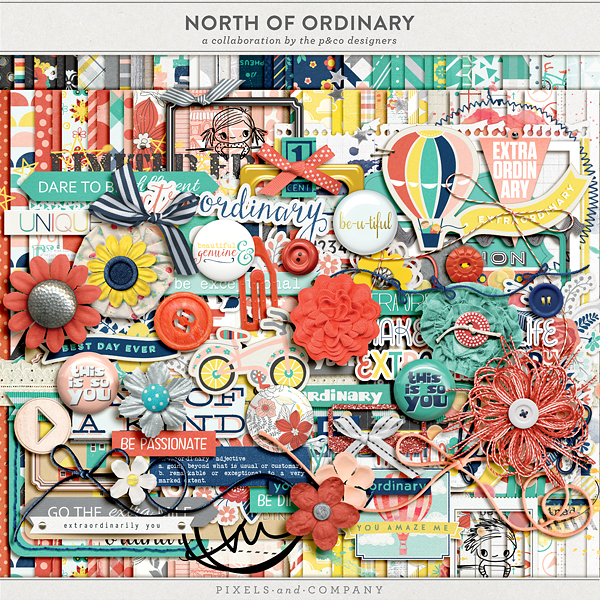 And my part.


To get this free huge and wonderful collaboration, it's simple.
Follow the bloghop to collect a total of 20 letters. After, go to the shop, ad the collaboration to your shopping cart and use the 20 letters as coupon code. And then, you get it !
And finally, here is my letter.
Here is the blog hop list of all the participants if you get lost.
P&Co
Scooty's Designs <– YOU ARE HERE 

Amanda Yi Designs
Mari Koegelenberg
Dawn Farias
Digital Scrapbook Ingredients
creashens
Sabrina's Creations
Scotty Girl Design
KimB's Designs
Celeste Knight
Jen Allyson
Mommyish
Sugarplum Paperie
Kelleigh Ratzlaff Designs
Robyn Meierotto
Wishing Well Creations by Laura Passage
Anita Designs
Deena Rutter
Karla Dudley
Gennifer Bursett
And now, go to your next stop at Amanda Yi Designs !!
Hope you will have fun with this blog hop ! And enjoy the sales !
17 réponses à to "DSD Blog Hop"